WE WERE TOLD HAARP was not being used?!? ANOTHER LIE?


A CME MIGHT HIT EARTH THIS WEEK: NOAA forecasters say that G1-class geomagnetic storms are likely on Dec. 27th when a CME is expected to hit Earth's magnetic field. The CME left the sun on Christmas Eve, propelled by the explosion of a magnetic filament: movie. Arctic sky watchers should be alert for auroras tomorrow night. Aurora alerts: SMS Text.
HAARP IS ABOUT TO PING AN ASTEROID: Researchers from NASA and the University of Alaska are about to perform an unusual radar experiment. They're going to ping a near-Earth asteroid using shortwave radio. The target is a 500-ft-wide space rock named "2010 XC15." When it passes by Earth on Tuesday, Dec. 27th, the HAARP array in Alaska will hit it with a pulse of 9.6 MHz radio waves.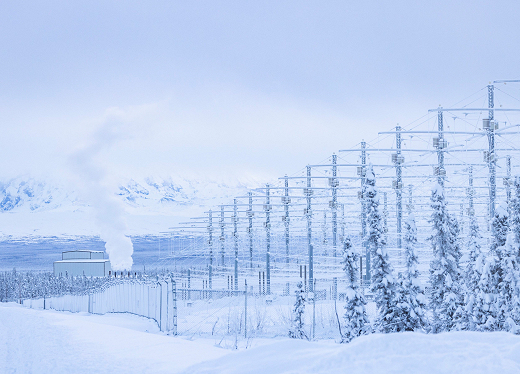 The High-frequency Active Auroral Research Program (HAARP) site in Gakona, Alaska
Radio astronomers ping asteroids all the time. What's unusual about this experiment is the frequency: 9.6 MHz is hundreds of times lower than typical S-band and X-band frequencies used by other asteroid radars. The goal is to probe the asteroid's interior.
Lead investigator Mark Haynes of the Jet Propulsion Laboratory (JPL) explains: "The low frequencies we are using can penetrate the asteroid, unlike S-band or X-band frequencies which reflect mostly off of the surface. Ultimately the idea is to use echoes to form tomographic images of asteroid interiors."
Knowing the internal structure of an asteroid could come in handy -- especially if you need to destroy it. 2010 XC15 poses no threat 770,000 km from Earth. Tomorrow's experiment is proof-of-concept for a scarier object: Asteroid Apophis, which will buzz Earth closer than many satellites on April 13, 2029. If shortwave asteroid radar works for 2010 XC15, it should work for Apophis, too, giving planetary defense experts key data about the asteroid's vulnerabilities.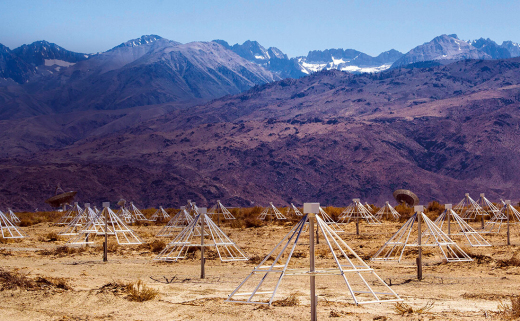 The OVRO Long Wavelength Array near Bishop, CA, will receive echoes from HAARP's transmission
HAARP will transmit a continually chirping signal to asteroid 2010 XC15 at slightly above and below 9.6 MHz. The chirp will repeat at two-second intervals. The University of New Mexico Long Wavelength Array near Socorro, NM, and the Owens Valley Radio Observatory Long Wavelength Array near Bishop, CA, will receive the reflected signal.
"This will be the lowest frequency asteroid radar observation ever attempted," notes Lance Benner, a co-investigator from JPL. If the experiment works it could mark a significant advance in asteroid radar. Stay tuned!