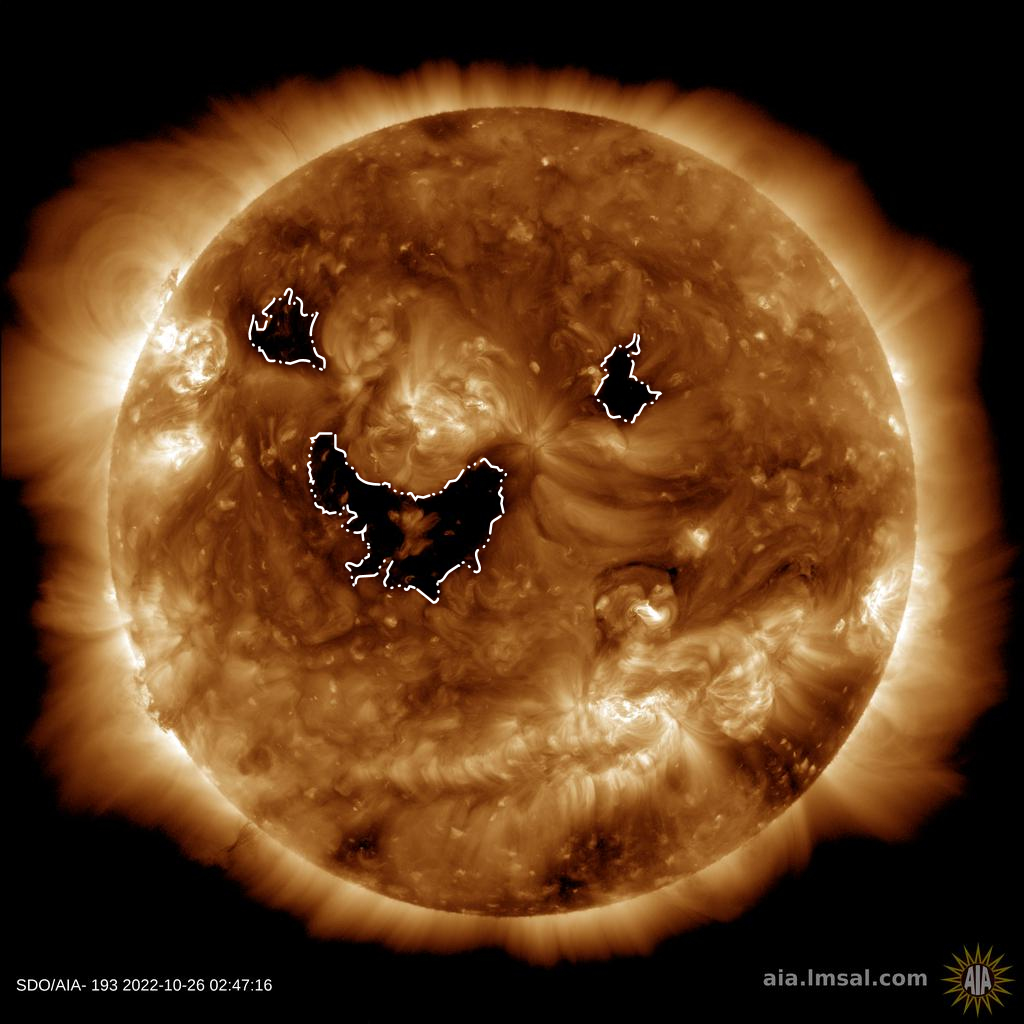 THIS IS NO LAUGHING MATTER: There is a smiley face on the sun today. Take a look. Formed by holes in the sun's atmosphere, the cheerful mein is spewing a complex stream of solar wind toward Earth. First contact, with auroras, could occur on Oct. 28th or 29th.
PARTIAL SOLAR ECLIPSE: Yesterday, Oct. 25th, astronomers from Europe to India watched the Moon take a bite out of the sun -- and more. "The Moon also swallowed a big prominence!" says Thierry Legault, who photographed the eclipse from Paris, France: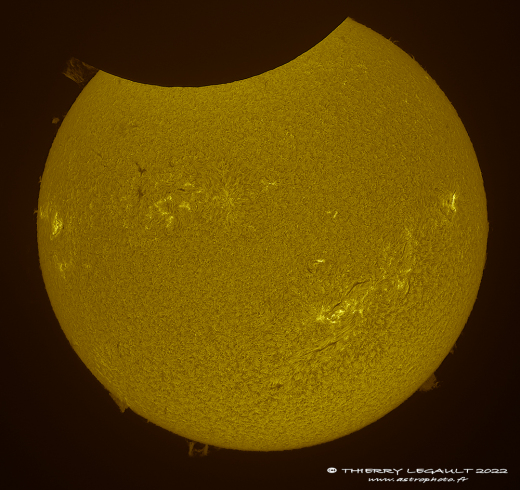 Zooming into Legault's photo reveals something interesting. The curving edge of the Moon is not smooth; it is modulated by lunar mountains. Astronomers saw them from Italy and Spain as well.
Elsewhere in France, Nicolas Lefaudeux did something that no astrophotographer has done before. He photographed Venus and the partially eclipsed sun at the same time. The trick was scraping away some of the solar filter, allowing Venus to shine through: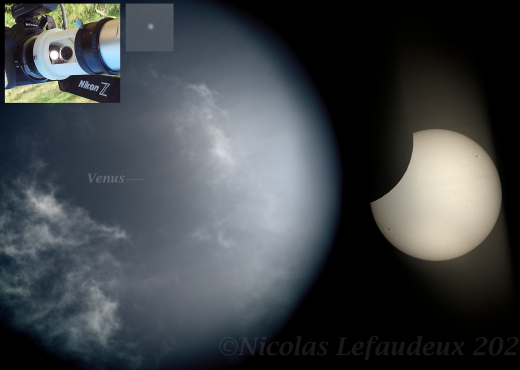 "During the eclipse, Venus was nearby, hidden in the sun's glare," says Lefaudeux. "To capture both the eclipse and Venus, I used a special filter located near the camera, with its reflective coating removed on a circular area. This gave an unfiltered view of Venus while simultaneously providing the required filtration for the eclipse."
Got a picture of the eclipse? Submit it here.