CME IMPACT SPARKS AURORAS AND STEVE: Arriving almost exactly on time, a CME hit Earth's magnetic field on July 23rd at 0259 UT. The impact sparked a G1-class geomagnetic storm with auroras from coast to coast in North America.
"At about 12 midnight, I noticed a familiar light purple vertical glow to the east," reports Greg Ash of Ely, Minnesota. "It was STEVE!"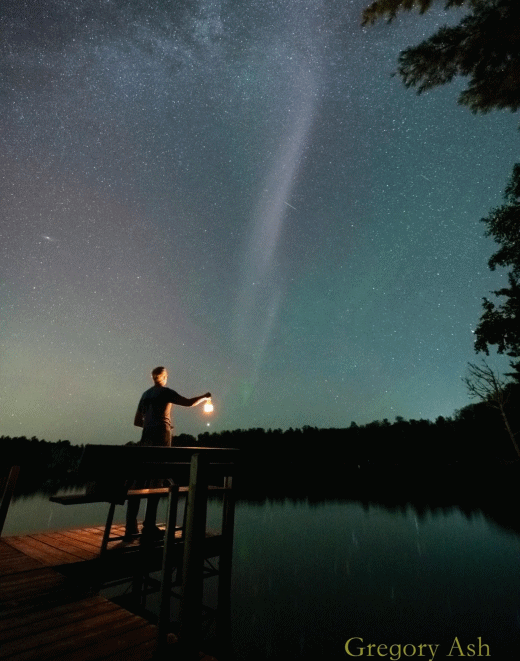 STEVE is actually not an aurora. The purple-colored arc is the glow from a supersonic river of gas, which flows through Earth's magnetosphere during some geomagnetic storms. Short for "Strong Thermal Emission Velocity Enhancement," STEVE is a relatively recent discovery.

Lauri Kangas of Ontario, Canada, saw STEVE, too. "It was quite an active display with green pickets dancing in the Milky Way amongst the satellites and airplanes," says Kangas. "STEVE appeared and disappeared several times over an hour around midnight CDT."