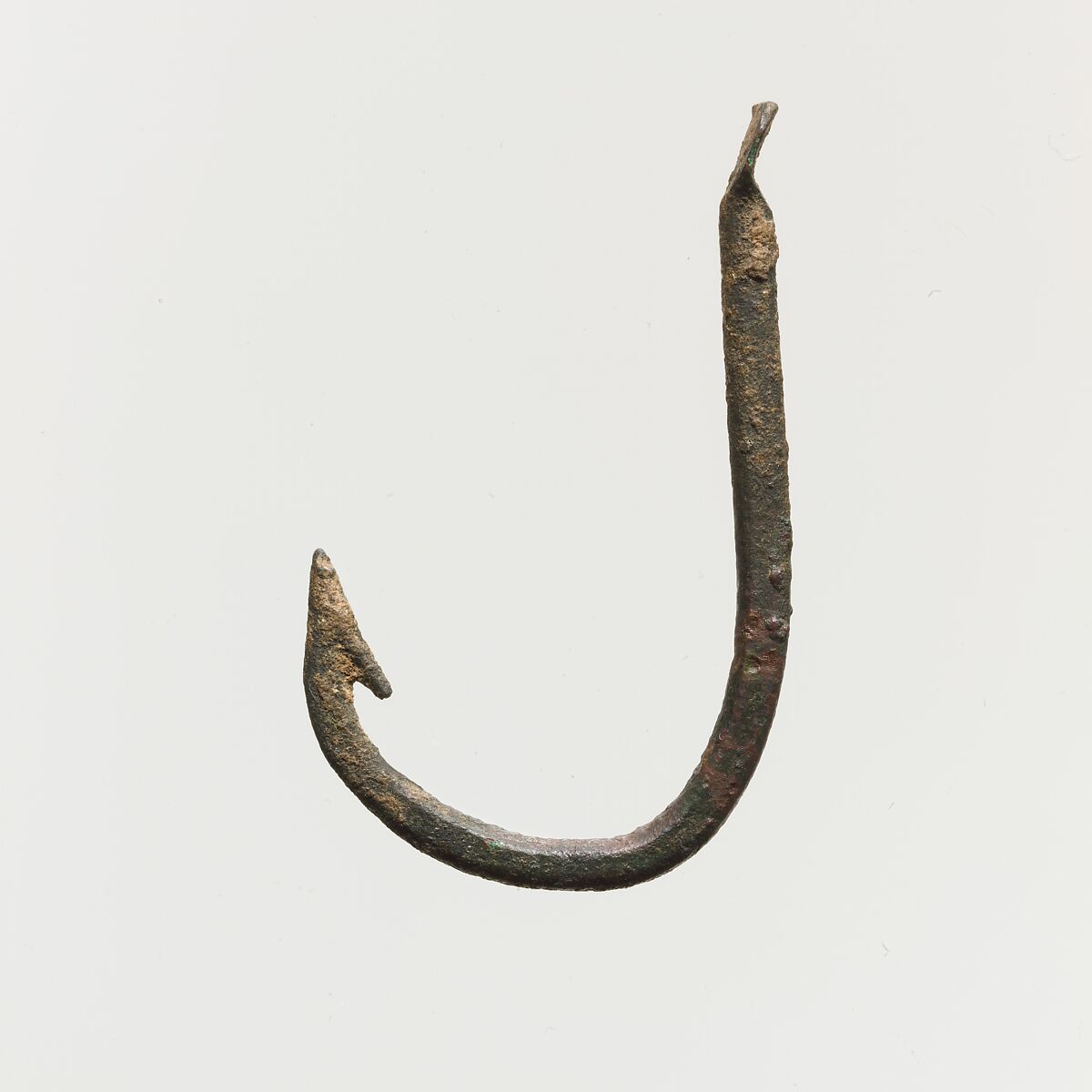 Artwork Details
Title: Bronze fish hook

Period: Early Minoan III-Late Minoan I

Date: ca. 2400–1450 B.C.

Culture: Minoan

Medium: Bronze

Dimensions: L. 1 3/4 in. (4.5 cm.)

Classification: Bronzes

Credit Line: Funds from various donors, 1924

Accession Number: 24.150.10

Said to be from the Diktaian (Psychro) Cave, Crete

Richter, Gisela M. A. 1924. "Small Greek Antiquities: Recent Accessions." Bulletin of the Metropolitan Museum of Art, 19(12): p. 292.

Richter, Gisela M. A. 1953. Handbook of the Greek Collection. pp. 16 n. 37, 169, pl. 9, Cambridge, Mass.: Harvard University Press.

Siegel, Katy. 2018. Odyssey: Jack Whitten Sculpture. p. 15, Baltimore: Baltimore Museum of Art.