SOLAR FLARE, TSUNAMI, AND RADIATION STORM: A strong flare on the sun this morning kicked off a remarkable sequence of events: a solar tsunami, a solar radio burst, a solar proton storm, a terrestrial radio blackout and a polar cap absorption event. The explosion also (almost certainly) hurled a CME toward Earth. Developing story @ Spaceweather.com.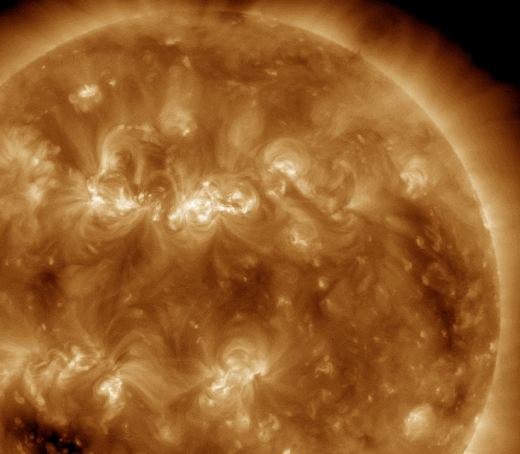 Aviators, mariners, and ham radio operators in the area may have noticed fading and other unusual propagation effects at frequencies below 30 MHz.
Energetic protons accelerated by the flare+tsunami are now peppering Earth's magnetosphere, causing a minor S1-class radiation storm.
Our planet's magnetic field is funneling some of these particles toward the poles where a second type of radio blackout is underway--a Polar Cap Absorption Event.
Airplanes flying over these regions may find that their shortwave radios won't work during the transit: polar cap absorption map.
Finally, this explosion almost certainly hurled a CME toward Earth. Confirmation awaits the arrival of fresh data from SOHO coronagraphs. Stay tuned!