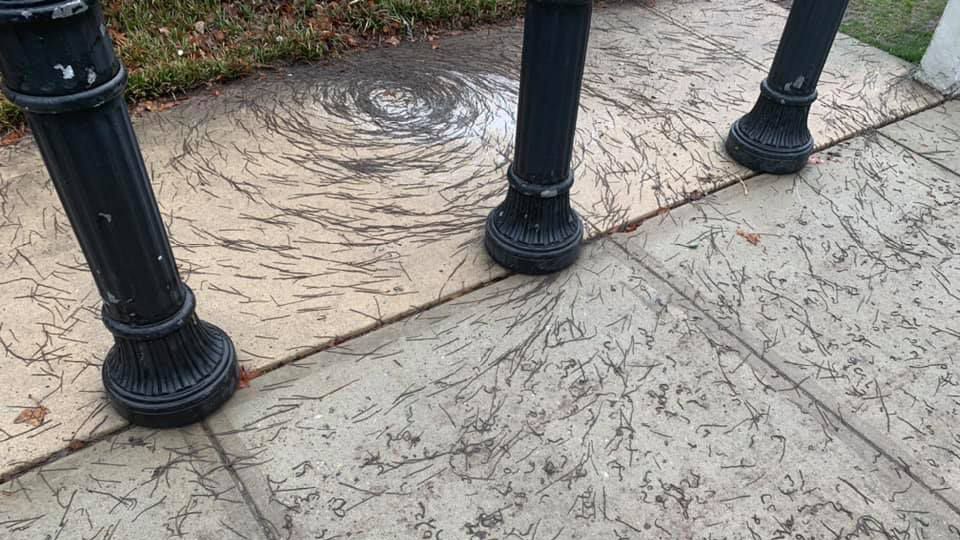 There were strange natural anomalies reported as well, that I cannot explain but neither can anyone else. A woman in Hoboken, New Jersey took this picture of worms arranging themselves in a great spiral on the sidewalk. It was on March 25, 2021 (above)...

whatever may have caused the Hoboken wormnado didn't last. When the woman who photographed it returned to the park a few hours later, the swirl had disappeared.

"There were still plenty of worms all over the walls, curb, sidewalk and road. But the bulk of it was gone — I'm not sure where they went," she said.
And photographs of hundreds of unusually silent sheep, also arranged in a perfect spiral, were taken by by Christopher Hogg, a lecturer at Royal Holloway University, London on March 26, 2021:.