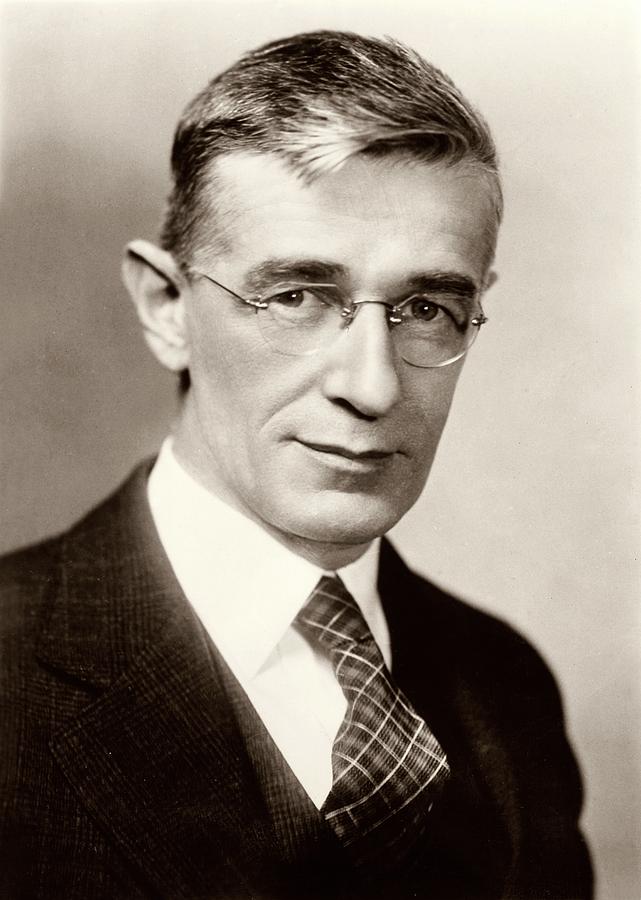 Why don't we know more about
Vannevar Bush?
As Bush would write in 1967 in Science is Not Enough:
No longer can science prove, or even bear evidence. Those who base

their personal philosophies or their religion upon science are left, beyond that point, without

support.
They end where they began, except that the framework, the background, against which

they ponder is far more elaborate, far more probable, than was the evidence when the ancient

shepherd guided his flock toward the setting sun, and wondered why he was there and where he

was going.




Science proves nothing absolutely. On the most vital questions, it does not even

produce evidence.
He who follows science blindly, and who follows it alone, comes to a barrier beyond which he cannot see. He who would tell us with the authority of scholarship a complete story of why we exist, of our mission here, has a duty to speak convincingly in a world where men increasingly think for themselves.
And this pull quote alone would probably have gotten Bush deplatformed today:
Science is not enough if it leads to a materialist reductionism, if it is abused by the state, if its practitioners become arrogant or its nonpractitioners too fearful or dependent on its wisdom.