why this blog BOOM will be about

ART

every single month.. no matter what... art saves lives....
In this series of interviews
with more than 100 American workers, we asked you to tell us about your work: the pivotal moments in your career, the times you've succeeded or struggled to make it, what your job has taught you about how to treat people, and more.
This reader works in "a tiny, quirky hometown art gallery: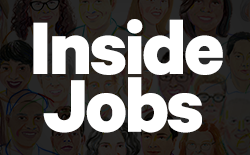 You'd be surprised at how many tears I see every day. I have a woman who comes in weekly to visit a painting of weathered old lady hands resting on a quilt. She tears up as she tells me every time how much it reminds her of her grandmother, and how much she misses her. Or on another day, I have a woman who has come in looking for butterfly prints as a memorial for her daughter, who loved them. We sit together as she tells stories and cries, and then we walk the whole store together to find her the best memorial that we can. But on the best days, I get to see the happy tears when I can tell an artist that someone loved the work that they did so much that they bought it, or the quiet joy of a person of any age, maybe one who hasn't been able to fit in anywhere else, who has found something that they identify with. Art may not save lives, but it saves hearts, and it's a message that I will carry with me from the moment I took that job until the day I die.