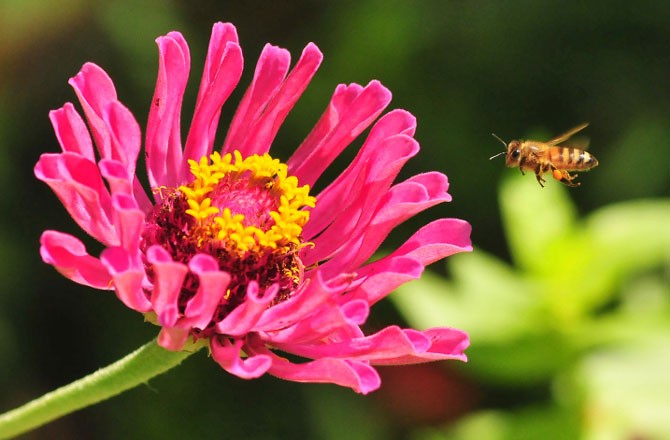 The U.S. Fish and Wildlife Service (USFWS)
has proposed
listing a species of bumble bee as an endangered species,
the first bee species
to be granted such federal protection in the continental United States.
"This decision comes not a moment too soon," said Rebecca Riley, senior attorney with NRDC. "Bee populations -- including thousands of species of wild bees -- are in crisis across the country, and the rusty patched bumble bee is one of the most troubling examples. (This) decision is a critical step forward. If finalized, the endangered species protections will improve the health of our ecosystem as well as the security of our national food supply."
If you're looking to help the bees in your hood, consider adding some native flowering plants to your garden. "Think of the flowers your grandmother used in her garden as a practical guide, especially when using nonnative plants," advises a USDA report. "The pollinators will thank you."